Performance Articles
Here are some human resources articles on performance management: tips and techniques to help you answer those every-day questions.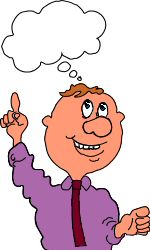 Over time, managers have asked specific questions relating to performance management. The following articles give the answers to those questions.
If you want to ask your own performance management question, go to our Contact Us Page, where you can enter your query. We will respond directly to you via email.
If your question introduces a new topic, or expands on one already covered, we will also include your answer below in the Human Resources Article. We may even build a whole new web page in the main section. We won't mention your name, of course.
Article Links
Job Ads: How to Write a Challenging Ad
How do you actually write challenging job ads? Here are some examples of job ads that challenge (and therefore attract) top performing candidates.
Staff Training: What are the Best Methods?
What are the best methods of staff training? Why is it important, what are the most cost-effective methods and should it be internal or external?
Problem Management: Personal Problems at Work.
Problem Management. What is the best way to deal with staff members who are always bringing personal problems to work and being upset?
Team Performance Management: How do you Promote Teamwork?
What are the fundamental team performance management factors that will promote good teamwork?
Office Dress Code: What's Appropriate?
Can I set the office dress code? Staff recently turned up in clothes that weren't appropriate. And, if I can set it, what should the dress code be?
Job Satisfaction: What are the Key Factors?
What are the key factors in creating job satisfaction to keep people happy in the workplace?
Employee Attitudes: More Important Than Skills?
I have often heard it said that employee attitudes are more important than skills or experience when hiring new recruits. Is this true?
Home Office Work: Employees working from home.
Is it practical to allow employees work from home?
Pay For Performance: Can You Afford It?
I have some staff members who are doing a fantastic job and deserve a pay rise but I can't afford anything just yet. What else can I do?