The Author's Background
Neil Clark is a performance management expert. He has spent nearly 40 years learning his trade in the real world and can speak from experience.
Nearly half that time was with a multinational computer company. Starting in Melbourne, Australia, he held managerial posts in Sydney and Brisbane. He was then transferred to Hong Kong with responsibilities across South East Asia for several years.
Following that, he returned to the Sydney headquarters. Over the next several years he was responsible for major product announcements and marketing strategies throughout the Asia/Pacific region.
In addition to this corporate experience, Neil also ran several successful businesses of his own. More recently, has been working with a specialised niche-market recruitment company as Marketing Director.
The Author's Observations
"I discovered early in my people-management career that being 'a manager' was very different than what I had expected.
"I found myself spending more time handling people-situations than seemed reasonable. So much so, that I found my daily activities overwhelmed by these problems. I was working a 60 to 80 hour week, but was still not able to keep my head above water.

"Not good for the home and family life!

"I soon learned, however, that the key to handling people problems was to keep a very close eye on my employees' abilities to produce results. Once I focussed on this aspect, I found I could resolve those people-problems much more effectively.

"Eventually I was able to get more done at work and, as a result, was able to spend more time with my family"
You too can get out from under the management "treadmill". The basic principles are set out in the easy-to-understand articles in this website.
Following are 3 other web sites generated by Neil Clark:
Exceptional Business Writing
It really does matter how the words are put together in your business documents. If they are powerfully written, you will create the desired impact on your public. Newsletters, User Manuals, Technical Writing, Job Ads and Business Articles; It's the WORDS that make the difference.
Clearly written business documents, created in the most appropriate style, fulfilling the specific needs of clients.
Custom-Made Databases
You may well need to set up a database to help you keep track of your business. With it you can easily find your prospects, customers and suppliers and send marketing and sales material to them. The key to these databases is that they are made to work the way YOU want them to work. They are totally customizable.
Easy-to-use databases that are fully customised to clients' requirements and that work the way clients want them to work.
Exceptional Science Fiction
If you want a little break from your management duties, you might find a story or two that will entertain. I write science fiction as a hobby. You can see some of my work here.
A couple the stories that I particularly like are "Ernie's Free Lunch" under the "Fantasy Stories" menu group and "Imperfect Seal" under the "SF Stories" menu group.
New Computer Technology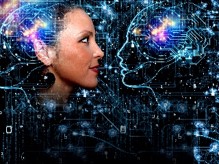 These two sites have some examples of other material I have written and produced. The technology revealed on these sites is the most exciting I have ever seen.
ExoTech – The revolutionary computer technology that enables computers to "think" the way humans do.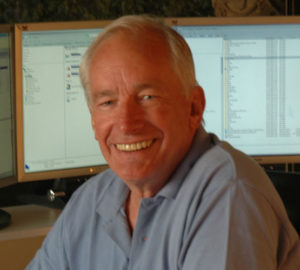 Peter Warren – Inventor, Writer, Entrepreneur and the founder of ExoTech
Other Resources
There are many excellent books on this topic available at Amazon.